Our Team
Dr Kevin R McPherson DDS
Dr McPherson is a native of Glendive. Kevin's father, the late David R McPherson practiced dentistry in Glendive for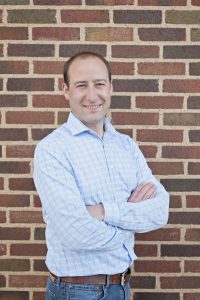 over four decades, building and establishing one of the most respected practices in eastern Montana. His brother, Greg McPherson, also practiced dentistry in Glendive for several years before relocating to St Charles, MO with his wife and children. Kevin's two other brothers, Steven and Bradley, are physicians. His mother, Twylla, had a photography studio for many years and has also taught at the high school in recent years.
Dr McPherson graduated from DCHS and attended The University of Michigan for his undergraduate studies. Dr. McPherson then earned his Masters Degree in Cell and Molecular Biology at Tulane University in New Orleans, LA. While attending Tulane University, he was accepted to Louisiana State University School of Dentistry. Dr. McPherson was a member of the school's C. Edmund Kells Honor Society and was the only recipient of the Award for Excellence in the field of Oral Medicine upon graduation.
His long term goal was to return to his hometown of Glendive to practice dentistry. In June 2013, Dr McPherson and his wife, Angela, left New Orleans and moved to Glendive with their son, Ethan. Dr McPherson practiced in Miles City, MT for about a year while his office in Glendive was under renovation. On December 9, 2014, Dr McPherson opened his practice in Glendive, MT where he now practices.
Dr McPherson devotes much of his time to clinical continuing education courses. He is the only LVI (Las Vegas Institute of Advanced Dental Studies) trained dentist in Glendive. LVI Global is one of the most respected continuing education institutions in the world and the leader in neuromuscular dentistry. Dr McPherson believes strongly that dentistry is an evolving field and the only way to stay current is through hands on clinical courses.
Kevin looks forward to providing excellent dental care to patients the area for many years to come.

Becky Vetter
Receptionist & Appointment Scheduling
---
Carly Begger RDH
Dental Hygienist
---
Chelsea Tousignant RDH
Dental Hygienist
---
Laurel Dassinger
Dental Assistant
Laurel is our Dental Assistant. She was born and raised in Glendive and has been married to her husband, Dan, for 30 years. She started her career with the late Dr. David McPherson in 1991 and continued working at the same office until 2014 when Dr. Kevin McPherson opened his practice in Glendive. She and her husband spend as much time as possible at their lake home boating and fishing.